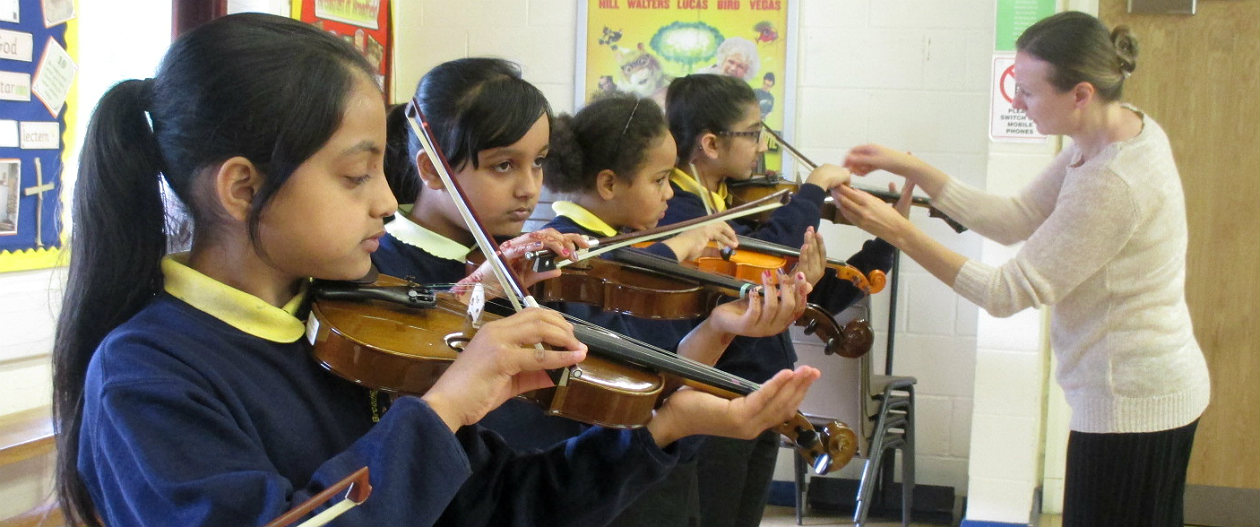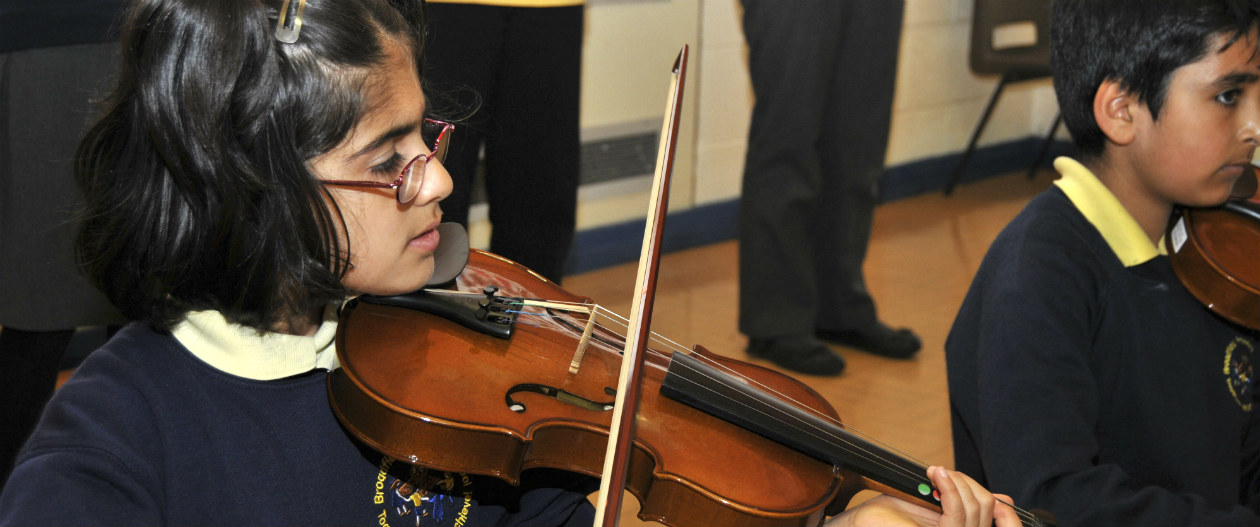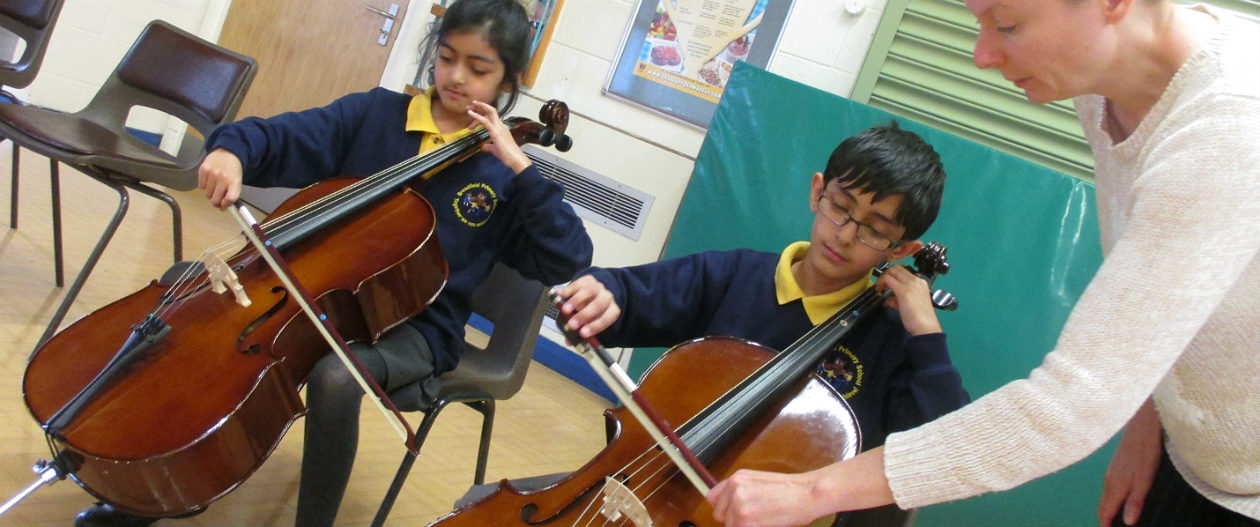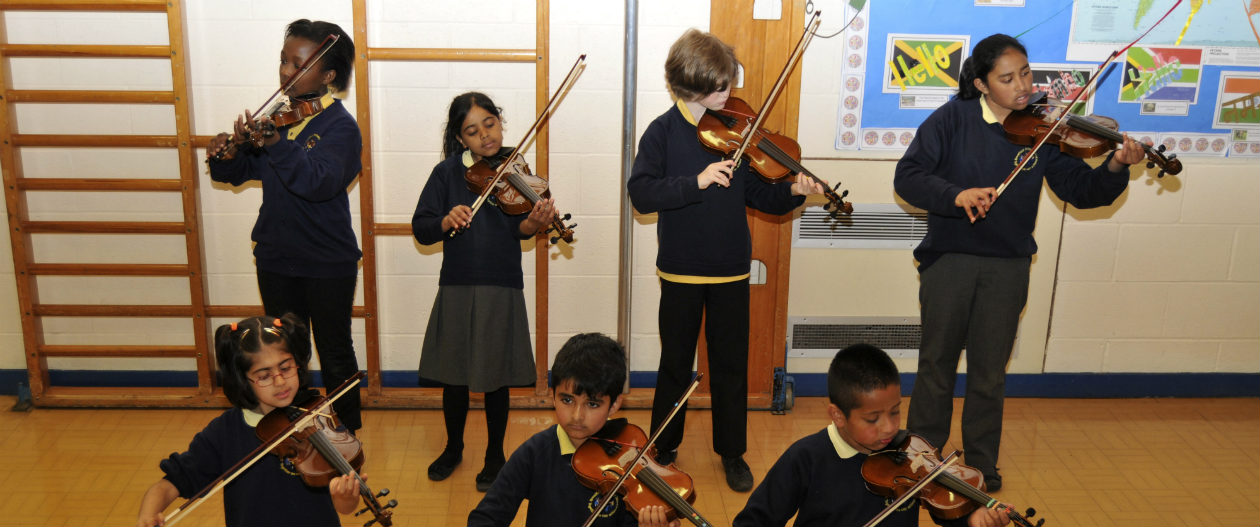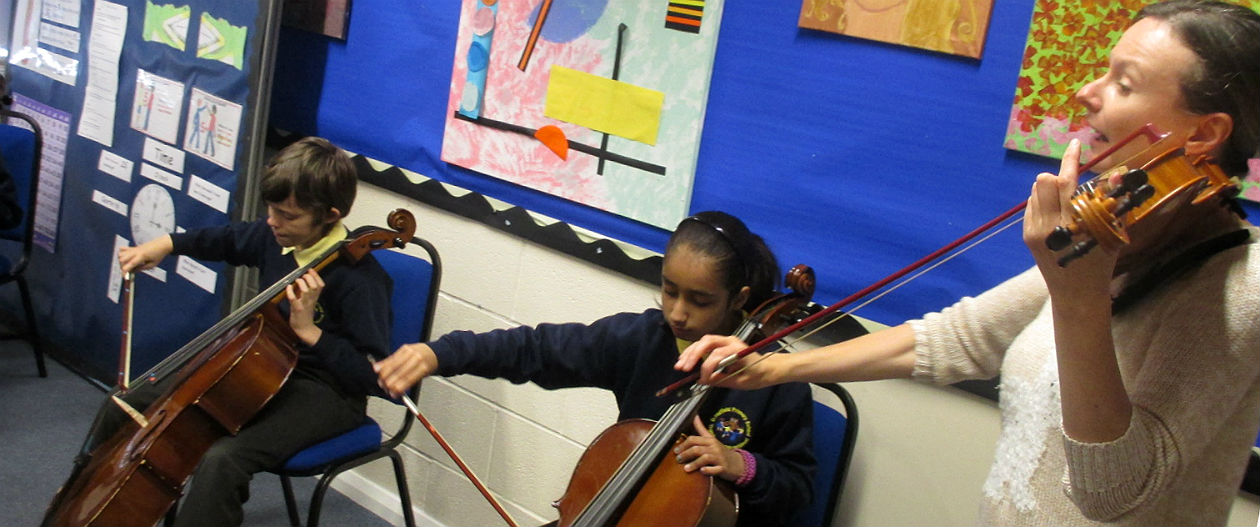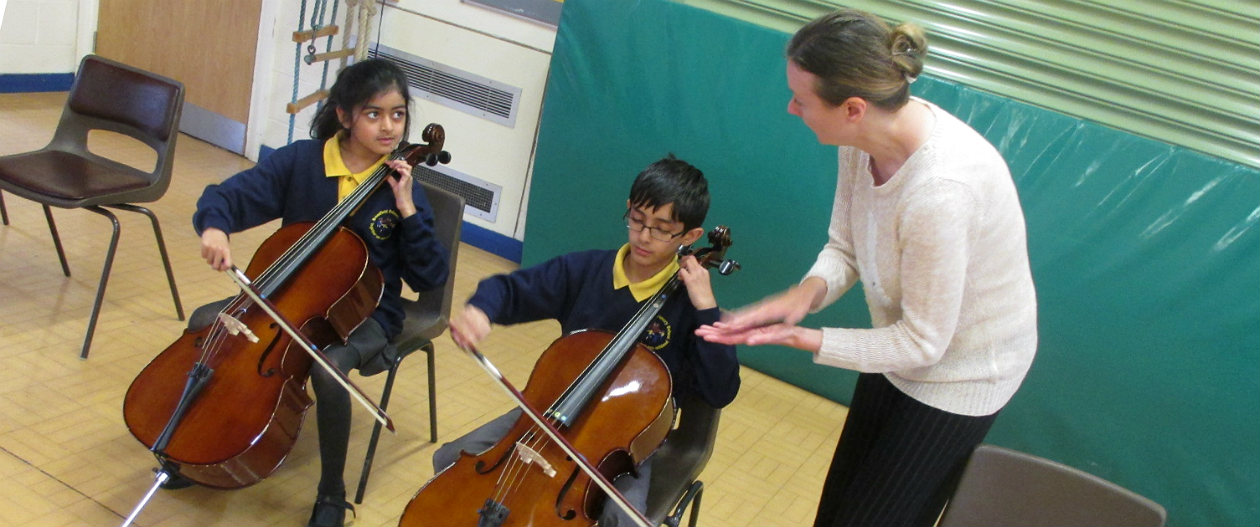 Our specialist music teacher from Oldham Music Service, Miss Smith, teaches our Key Stage 2 children the violin and cello every Monday in the school hall. Once they have mastered how to play their musical instruments, the children perform for the whole school at the end of each term. They also perform in events outside school such as the annual 'Oldham Music Festival' at the Queen Elizabeth Hall and the 'Come & Play' concert at the Halle.
Children in Chestnut are also learning to play the flute.
Children in Year 5 and 6 are provided with opportunities to further develop their musical talent by participating in the Elementary String group held at Oldham Music Centre.
Our school choir takes part in events such as the annual "Oldham Music Festival" and "Young Voices".