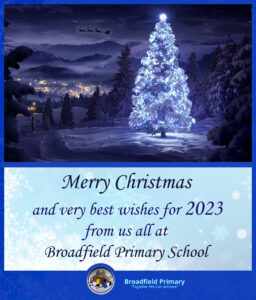 Information on the Oldham Libraries summer reading challenge Summer 2022
 
Information on the Oldham Libraries summer reading challenge

Six weeks of fun, low cost/no cost ideas to support children's language development over the Summer. Activities are based around popular books and Oldham Theatre Workshop's performance of 'The Hunt for the Giggle'.
Click HERE to join the fun
Summer 2022 Activities –
| | |
| --- | --- |
| A list of summer activities available to all | A list of activities and mindfulness activities to help you over the summer |
9 – 15 May 2022 – Mental Health Awareness Week has a theme of Loneliness. The mental health of both parents/carers and their child is closely linked, therefore nurturing positive parental mental health and wellbeing is key for helping children stay happy and maintaining their development. Follow the link for access to a range of resources to boost child and parental wellbeing e.g., activities, videos and evidence informed information. For more information go to: https://www.bbc.co.uk/tiny-happy-people?dm_i=3YNL,1FO8N,5T67JG,58Y7Z,1
6th May 2022 Tiny Happy People Mental Health
Mental Health Awareness Week from 9 – 15 May 2022 has a theme of Loneliness.
The mental health of both parents/carers and their child is closely linked, therefore nurturing positive parental mental health and wellbeing is key for helping children stay happy and maintaining their development.
Follow the link for access to a range of resources to boost child and parental wellbeing e.g., activities, videos and evidence informed information.
For more information go to: https://www.bbc.co.uk/tiny-happy-people?dm_i=3YNL,1FO8N,5T67JG,58Y7Z,1
6th May 2022 If you have ever been concerned about your child/young person's speech, communication, or accessed any Oldham services then it's important you answer this survey. Your feedback will help to improve services in Oldham.
https://www.smartsurvey.co.uk/s/SLCNDesign/
14th January 2022 Children have all been affected by the struggles we are currently facing during the pandemic.
Oldham Council are running a 3 session course to help your child with their anxiety and resilience.
For more information click here
14th January 2022 The BIRD charity is now running courses for parents to aid in the improvement of their child's communication.
For more information click here
7th January 2022 During this difficult time many people are suffering with their mental health.
Togetherall is a free and confidential mental health service for all people in Oldham.
For more information click here
17th December 2021 During this difficult time there are many people and their families struggling. There are many ways that you can be helped.
Visit www.oldham.gov.uk/We-Can-Help-Families
You can also view ways they can help here
15th October 2021 Families can download the special Oldham app here: https://oldham.50thingstodo.org/app/os#!/welcome
15th October 2021 https://www.greatermanchester-ca.gov.uk/what-we-do/children-and-young-people/every-child-starts-school-ready-to-learn/greater-manchester-gm-10-tips-for-talking/ for more information.
8th March 2021 – Supporting your child on returning to school on Monday 8th March 2021
4th March 2021 – World Book Day
16th February 2021 – Joy Of Moving Winter Games
22nd January 2021 – Bounce Forward support pack for Oldham Parents
4th December 2020 – Tiny Happy People – SEND resources
4th December 2020 – Moving for Children
November 2020 – Youth Sport Trust are offering free online afterschool clubs daily from 16th November till 18th December at 5pm via their youtube channel. The clubs will be led by athlete mentors from different backgrounds, abilities and sports. To join in visit https://www.youtube.com/user/YouthSportTrust
October 2020 – World Mental Health Day – 10th October 2020 – For information and resources for both children and adults visit the Every Mind Matters page.
September 2020 – If you are applying for your child to attend Reception Class in September 2021 please follow this link:https://mailchi.mp/846832df5916/primary-school-applications_2020
September 2020 – If you are applying for your child to attend Secondary school in September 2021 please follow this link:https://mailchi.mp/oldham/secondary-school-application_2020
18th September 2020 – OACT Kicks
28th August 2020 – Letter to parents and carers September 2020
21st July 2020 – Letter From School Regarding Arrangements For September
25th June 2020 – "E-Safety For Parents
1st June 2020 – Letter From OMBC Regarding Reopening
1st June 2020 – Letter from Ms Stennett about reopening
22nd May 2020 – Letter To Parents And Carers From The Council
18th May 2020 – Letter To Parents Regardaing Reopening
7th May 2020 – Please Complete Our Parent Survey
5th May 2020 – Video Message For Our Children
23rd April 2020 – Updated Information About Free School Meal Vouchers
3rd April 2020 – Important Information For Parents About Free School Meal Vouchers